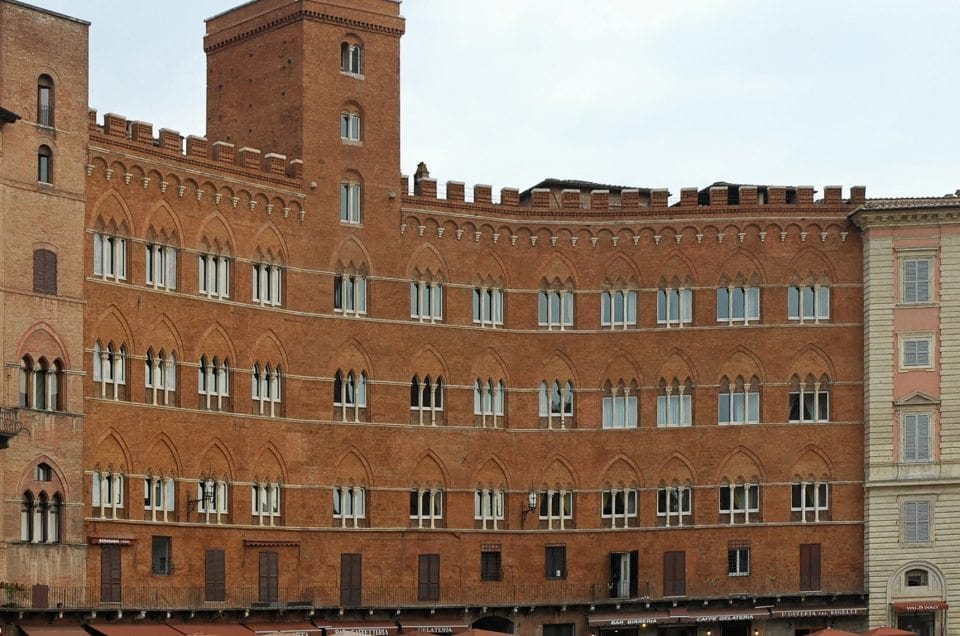 The imposing red-brick Palazzo Sansedoni is another of the majestic buildings facing the Campo.
What you see, however, is a reconstruction from the early 18th century of the preceding 14th century building. Like the elevation of the side wings of Palazzo Pubblico, this is an interesting example of early neo-Gothic.
The ceilings of many of the rooms inside are noteworthy because they were decorated by the baroque Florentine painter Giandomenico Ferretti between 1745 and 1760.