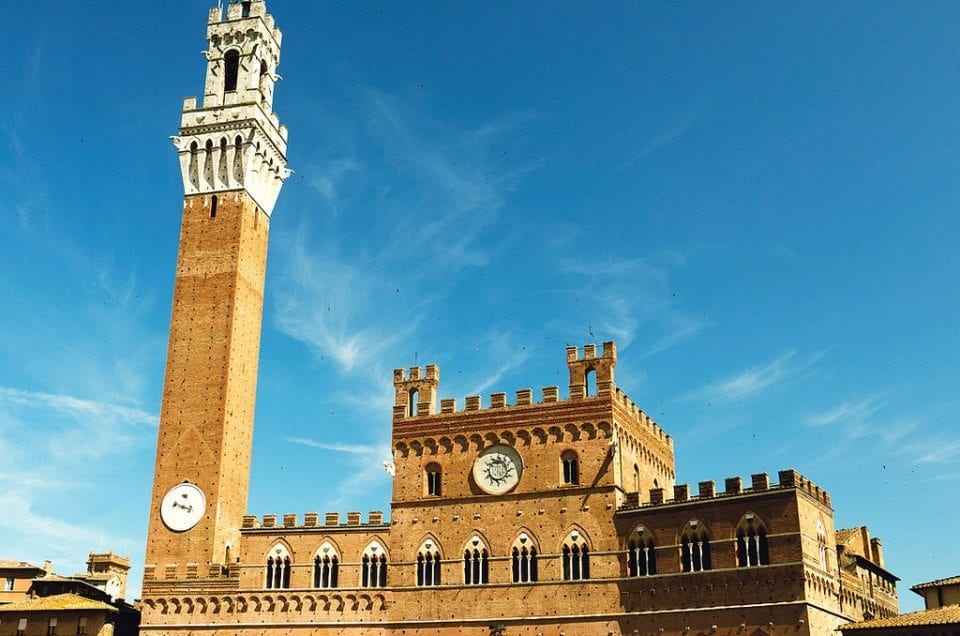 Palazzo Pubblico is dominated by the soaring tower, the Torre del Mangia, around 102 meters high and built between 1338 and 1348.
The name is derived from the nickname of the first bell-ringer, Giovanni di Duccio, who was known as il Mangiaguadagni, the "profit eater".
The great bronze bell, which is in the top cavity of the tower, was cast in 1666. It is popularly known simply as the campanone, the "big bell", or the Sunto, because it is dedicated to Our Lady's Assumption into Heaven.